Our Services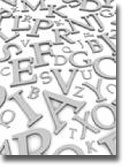 Mountain View Office Services, LLC, provides a wide variety of administrative support services to assist you in your business. The list below gives you an idea of what we can do for you. If you would like more information about any of these services, or if you do not see what you are looking for, please contact us so we can discuss your needs in more detail.
WORD PROCESSING
Business Correspondence
Document Formatting
Employee Handbooks
Forms Editing
Manuals

Manuscripts
Proofreading/Copyediting
Proposals
Reports
Resumes
DATA MANAGEMENT
Contact Management
Data Entry
Direct Mailings
Email Management

Mailing Lists/Mail Merges
Mailing Labels
Spreadsheets
DESKTOP PUBLISHING
Business Cards
Directories
Flyers

Newsletters
PowerPoint Presentations
Templates/Forms
AUTHOR'S ASSISTANCE*
Inventory and organize the author's source documents.
Fact check information in the book and obtain permissions to use quotes
Coordinate professional peer and target reader reviews.
Do a competitive analysis for the book proposal.
Prepare the manuscript to submit to the book designer, printer, or publisher.

Coordinate the self-publishing process.
Coordinate testimonial requests and endorsements.
Organize the process to create the book cover.
Prepare the information to create the book interior.
Handle the proof copy from the printer.

Coordinate development of the author's web site.
Gather the appropriate information for the author's media kit.
Get listed and maximize the book's Amazon web page.
Create a virtual book tour.
Enter book awards competitions.
ADDITIONAL SERVICES
Internet Research

Maintaining membership database
Process new memberships
Prepare member certificates and send welcome packets
Respond to regular or prospective member inquiries
Communicate with members about organization events

Organization Charts

PDF Document Conversion

Collaborate with you and your staff to write new procedures
Consolidate and update any existing procedures
Oversee the review process and ensure the information is accurate
Establish the layout for the manual and create a template for future use

Transcription
* For a more detailed listing of our author's assistant services, please visit www.mountainviewauthorsvcs.com.