Benefits of Using a Virtual Assistant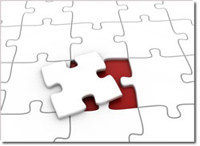 The Virtual Assistant (VA) industry is one of the fastest growing industries today. VAs are professionals who provide a wide variety of administrative, creative, and technical services with the primary goal of helping your business succeed. Because VAs use advanced technology for communication and data delivery, VAs are not limited by geographical boundaries. Consider the following:
A VA works only when you require so you pay only for the time worked on your project.
- With an employee, there are often non-productive hours during the day, as well as paid time off for sick and vacation days.
A VA pays her/his own taxes and benefits so there are no hidden costs.
- With an employee, the hourly rate may seem lower but there are hidden costs - taxes, benefits, sick days, vacation days, insurance, and more - that can add up to an additional 30% or more of the hourly rate.
A VA has a fully-equipped home office with all the software and equipment needed for your project.
- A new employee requires a computer with costly software. Existing employees may require new software or upgraded versions of existing software.
A VA is already trained on the software needed for your project.
- An employee may require training on new software or additional training on existing software in order to perform the work you need to have done.
If you are a business owner interested in increasing productivity, cutting overhead costs, and gaining more time in each day to focus on your core business objectives, you can benefit from working with a professional virtual assistant. Contact us today to find out how we can help you!
Compare costs between a full-time employee and a virtual assistant.
Click here.